Hello, I'm still here to ask if it possible to improve this platform and try to make it perfect for tcg too.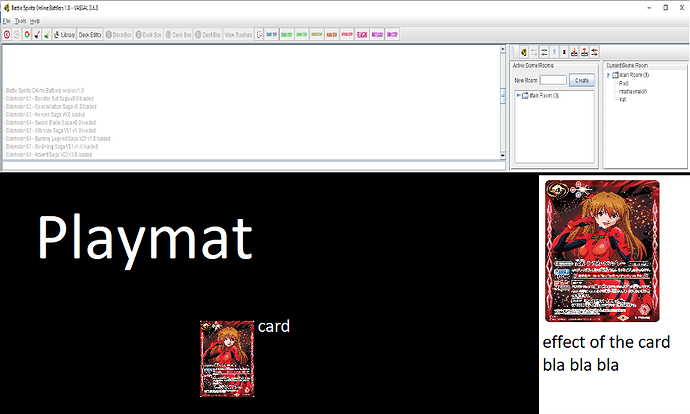 So, first method, if then it should already be possible to do this thing with the current functions, I kindly ask if I can be explained how to do it.
First Method: Add text that can only be displayed when the mouse hovers over a certain card.

Second Method: Being able to add a side "window" to the playing field, which shows the card and its effects when we pass over a certain card.
I hope I was clear, and I thank in advance whoever will help me in this project.