I have previously made some changes to version 2.3 of the Combat Commander Europe module.
Version 2.4 should be compatible with the newer versions of Vassal, so I wanted to port my changes and custom code to 2.4.
When I load 2.4 into the Vassal 3.6.3 editor, I get a warning, that the module was created with an older version of Vassal and will be updated when saved. This makes sense and I decided to save the module without making any changes, just to get it updated. But when I did that, I got this error: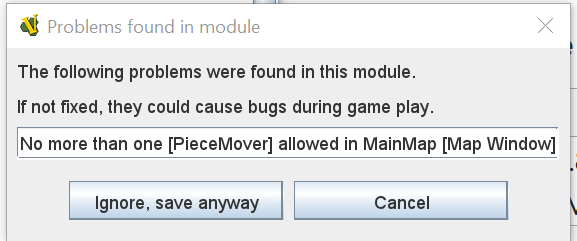 This must be an error in the module updater.
regards
Henrik