Issue with the new beta: by mistake, initially, I opened a module last edited in Vassal 3.5.8. Opening a log file I was greeted with this ominous dialogue.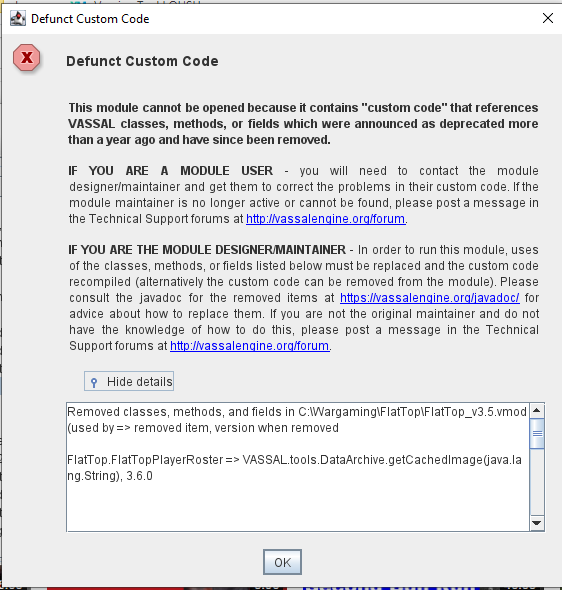 The link to the Java replacement resource (javadoc) bounced with a 403 Forbidden code, so that was no help. In the details of the dialog is a (thankfully) short list of items within the module that seem to be running afoul of the new code.
Any suggestions on how to fix the module once 3.6 becomes the Vassal standard?