PLEASE SEE LAST UPDATE BELOW and Seperate other bug post - I STILL NEED HELP ON THIS ONE PLEASE!
I have nested Turn Lists to drive Sequence of Play.
I have a root list that has two items in its list , AXIS followed by ALLIED.
Below that i have multiple Turn Lists for each game phase.
For example, one for Air Phase, one for Land Movement, one for Combat, etc.
For example in Land Movement I have items "Put units in Reserve", "Naval Disembarqment", "Rail Movement", "Administrative Movement", "Normal Movements (with Overruns)"
Lets call these say items 1 through 5.
When I step forwards it will maybe show items 1 and 2 then jump directly to the next list. Going backwards it might show item 5, then 2 then 1.
Its not just the "Movement" list that does this, others randomly vault around.
Am i missing how this works? Should i not use it this way? Is this some weird randomise "feature" I have to switch off somewhere?
It also for some reason sometimes decides to show with the window 10 lines high, rather than 1!
Im on Vassal 3.5.8 on a Mac running 32bit.
Would like to get past this rather than have a typed up Chart with the Sequence on it, which is so old school.
Screen shot of List Tree below…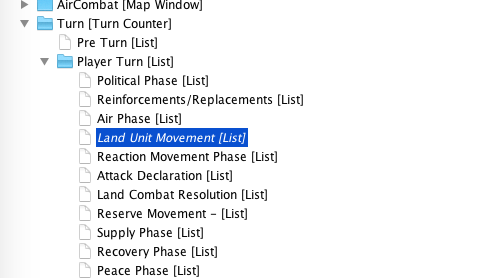 Land Movement List setup (all the other lists pretty similar)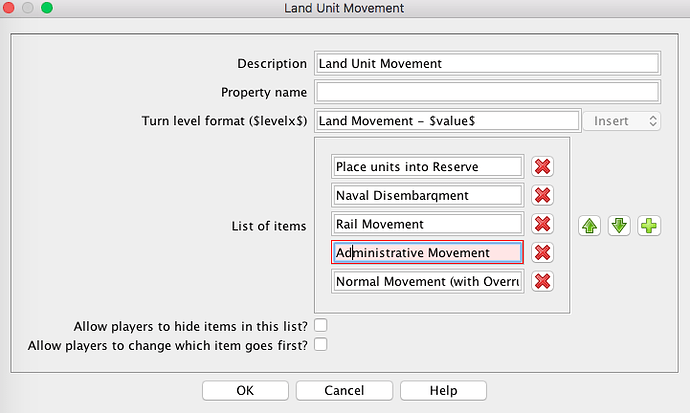 Heres a screen shot of the log of it just skipping some items in the Movement list (the last few it just has jumped over and moved on to the next list!).


And this time it decided to show and item with a 40 line window for the fun of it!!! Even though i have set it to 200 px fixed!!!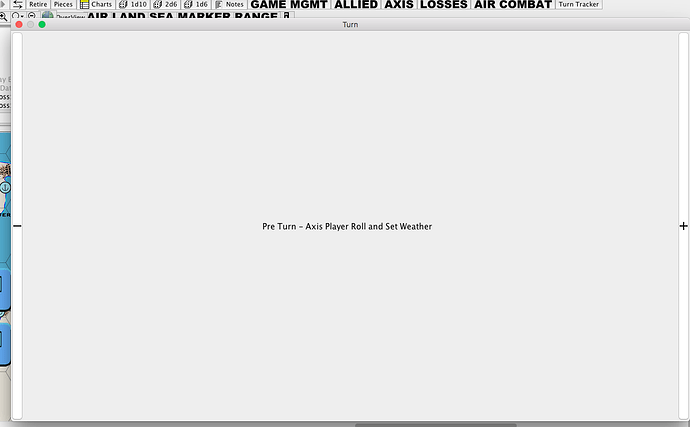 Please help !