I hadn't noticed when the last fix for GPIW came out, but now GPIW can under some conditions display masked pieces in a deck unmasked.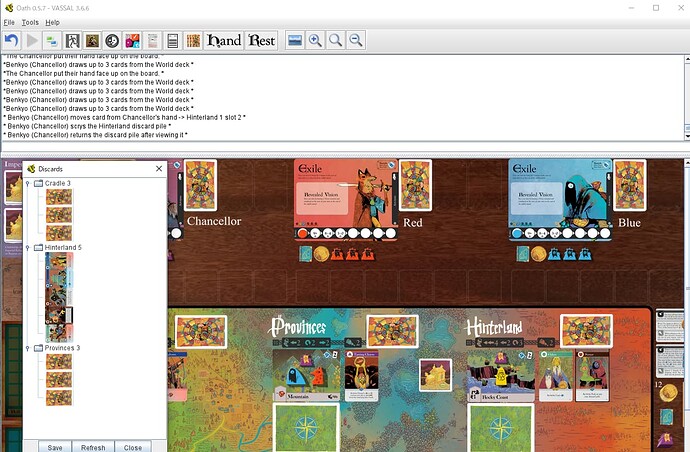 The GPIW can be seen here showing the "hinterland" deck face-up, despite them being face-down on the map (the deck to the right of the white text "Hinterland").
Vassal 3.6.6, module here: Oathv0507.vmod - Google Drive
Module GPIW and relevant actions unchanged from when it worked, before the GPIW changes.
In the example, a global hotkey was used to send the always face down deck to an always face up deck, where a GPIW showed all the cards in the always face up deck to the player. A global hotkey was then used to send the cards back to the always face down deck. After this, the Discards GPIW, pictured, which is only supposed to show card backs, displays the moved deck in a face up state.
2-step vlog reproducing the bug: OathGPIWbug.vlog - Google Drive
(click on the icon that looks like 3 face-down cards in the toolbar to bring up the GPIW)