I am experiencing some strange issues when using Combat Commander Europe 2.4 vassal module.
When playing Fat Lipki scenario as the Nazis, I seem unable to change the Objective owner as the "Germans". Instead the message is Objective 5 is under none control where is should say Objective 5 is under German control. My Soviet opponent was also unable to change the control of the Objectives to Axis.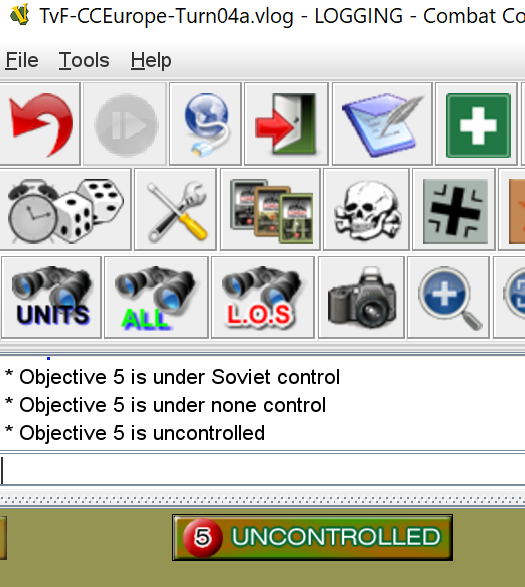 Additionally, when attempting to roll for dice, I get "* Cannot perform the requested function. Please place correct OB Marker on Top Left of Board to enable functionality". I have tried moving and removing the counters in the OB, to no effect.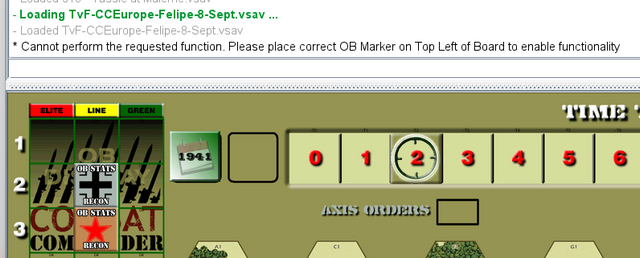 A copy of my vsav file is attached here