I don't know if this has been addressed before but it sure it annoying. When defining zones, one starts with a square by dragging the mouse. Supposedly, when one right-clicks one of the lines, they would get an extra point. However, I get from 1 to more than half dozen which really makes this messy …sometimes to the point of having to start over (pardon the pun).
Here's an example of what happened when I right-clicked a line for a single point.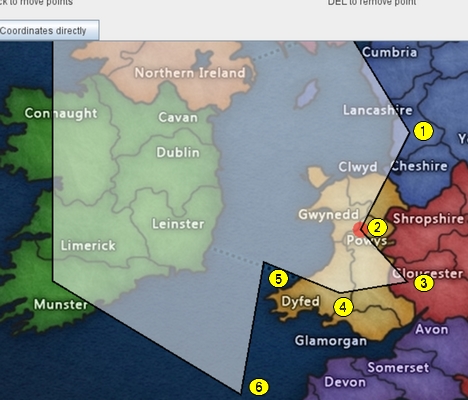 As you can see, with a single click, I ended up with 6 new points.