The v3.6 feature that allows a GPIW to be Refreshed using a hotkey has the side-effect of closing a folder that changes. Wouldn't it be better for the user if the state was preserved?
For example, take this display before the Refresh Hotkey: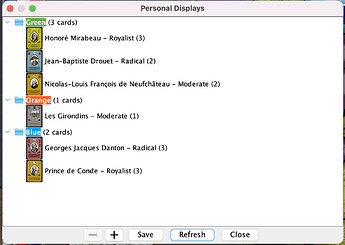 Now Blue takes an action that should add an item to blue inventory, resulting in :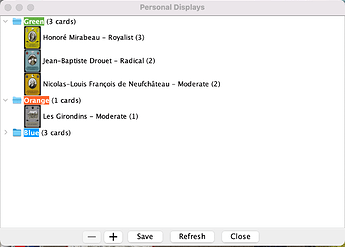 If closing the folder is a necessary evil, then buttons to open or close all folders would help.