I finally found a completely-working-in-all-cases, solution to the horrible mat cargo disappearing bug.
Move a mat and the cargo moves with it, drawn above it as it should.
But issue any command to the mat (GKC, context menu, etc.) and all the cargo disappears, being drawn under the mat. [Because the mat becomes selected but not the cargo, I think.] I have seen the vague references to dealing with this using Game Piece Layers (GPL), but there are many reasons it is not workable to place mat cargo in a GPL above the mat. Especially, all cargo is then drawn above all mats – if two mats overlap all the cargo from both mats is drawn over top both of them – mass confusion.
After SCORES of hours testing I found this solution:
Identify all the commands that cause cargo to disappear beneath the mat.
Create a Trigger that watches for all those commands
Set the Trigger to perform the cursor DOWN key command (select the keystroke command slot and hit the cursor down key.)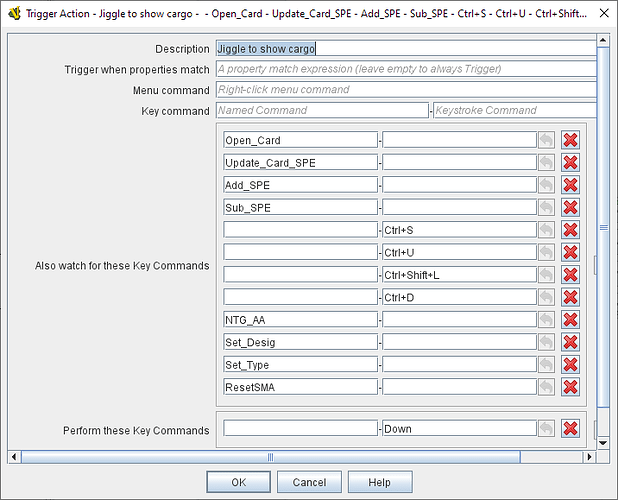 That's it! Even though mats do not stack, the cursor down key moves the mat below all cargo, as though they were stacked. The cargo will now ALWAYS appear on top of the mat.