Hi, i´ve designed my first module with the 3.6 (3.6.6) but i ve found a possible bug.
When I execute an action that involves the cards in the left column going down one level and those on the right going up one level (see image 1) the result should be that of image 2 (all the cards move to their respective places)

: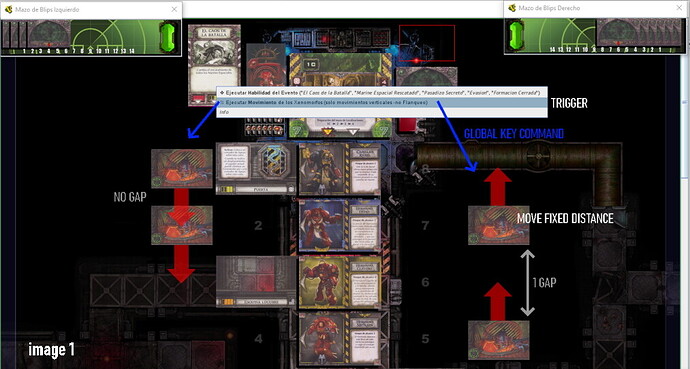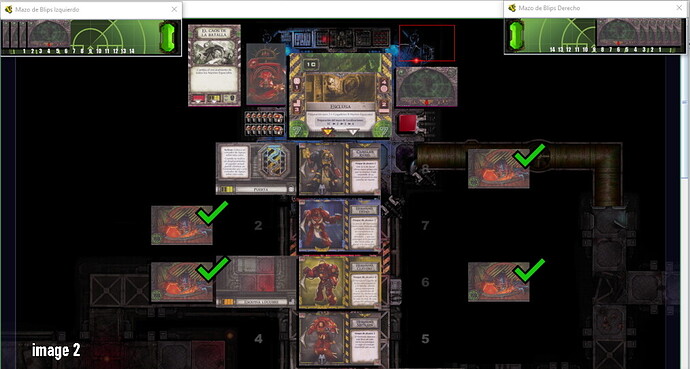 The problem comes when there is no 1 gap between the cards. Then the cards are stacked and both move together. It is as if the one above is first moved, stacked and then moved along with the one below (see image 3).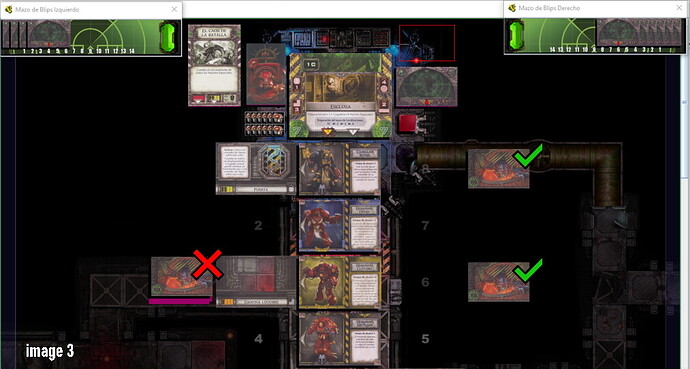 ---
I have tried to use the Option of Use Classic Move Fixed Distance trait move batching, and it does not present the error that I have commented, although it performs other undesirable actions (such as not moving the cargo (new feature mat cargo).