User-friendly interface, designed for players new to Vassal.

Fully automated setup, allowing for any combination of players, teams, bots, colours, and characters.

Various tools and reports to help ensure that everyone is playing correctly, without the need to reveal hidden information.

Support for forum play, even with moderator participation.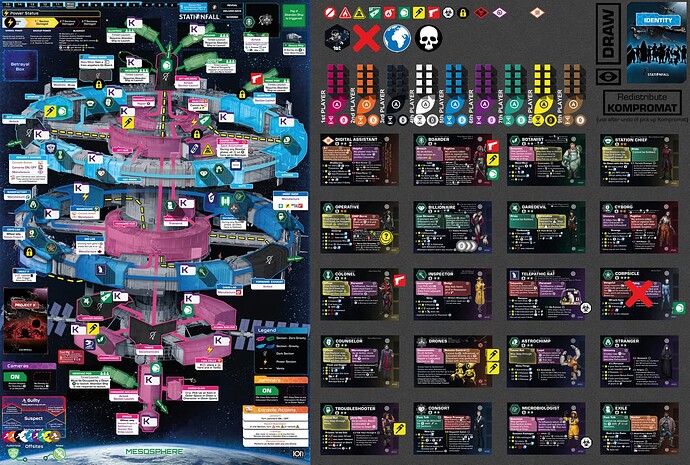 Image from a nine player setup.