Hi all,
There is a new version of the Battle for Moscow module:
This module implements the original game and includes the features
Rules in the Help menu
Tutorial
Automatised combat declarations

Select units, press Odds button (?:1 or Ctrl-Y) to mark units and calculate odds

Automatised combat resolution

Select odds marker and select Resolve (or Ctrl-X) to roll dice and place combat result marker

Reminders of available replacements and ground conditions
What happens next scenario
The module is based on my Print'n'Play version of the game available from the games BoardGameGeek's file pages. The sources and built versions of the module and Print'n'Play version can be found at GitLab.
The module page has also been updated to better reflect the different variants and expansions implemented by the modules there.
Screenshot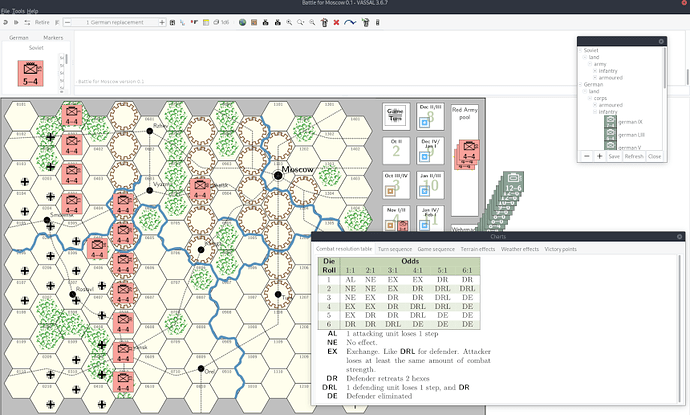 Yours,
Christian