It appears the George Washington block can't be flipped.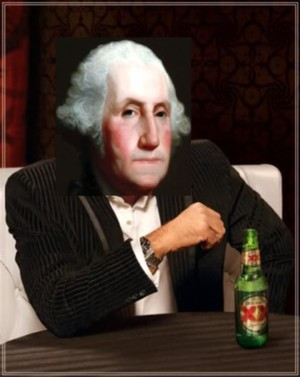 Contact bill@wargameacademy.org since he's the maintainer. I don't remember that bug in particular, but there were other issues with it, like the fact that the blue and red "hide" buttons don't actually work, and sending the artillery to the graveyard using the command menu fails.
Email bounced. Do you have another address or way to contact him?
Strange, that's the email I used a couple years ago when I talked with him. Still shows up on his website, too: http://wargameacademy.org (scroll to the bottom).
He's wga8888 on BGG, but it doesn't look like he's logged in since November last year, but you could try a geekmail.