I put together a module that retains some characteristics, that are automatically tracked. The detail of the gameboard shows number of Keys Controlled, Resources, Preemption Status and Number of Cards. These are in Global Properties such as: numberFrenchSudCards (1 in this situation) and a dynammic property PremptValue (2 in this case and, thus, the Premption Marker is shown over the FrenchSud.). Preemption is based on a side have more cards than any other side; here, the FrenchSud has 1 card and all others have no card.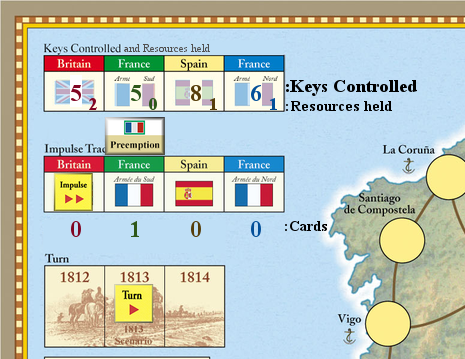 When this game is saved and then immediately loaded, the number of cards is set to zero (for all players) and of course the preemption status is set to no preemption (as all the values are equal, at 0). However, the FrenchSud still has a card in their hand. This resetting of the values to 0 for number of cards occurs for all players, regardless of the number of cards held by the other sides.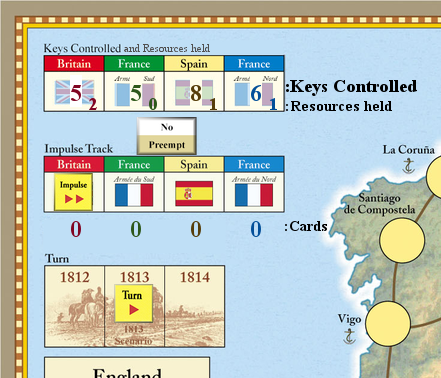 Any assistance would be appreciated, as I have no idea what is the cause.