OS: macOS 12.13.1
Memory: 16GB
VASSAL: 3.6.6
Module: Operation Mercury 2.3.1 (and many if not all of the GTS modules)
In the stack flyout for this module, it seems that the scaling is incorrect for the flyout. This is particularly true for some of the terrain text that appears with the stacked units. It is very, very tiny and to my eyes nearly unreadable. See the red box in the image: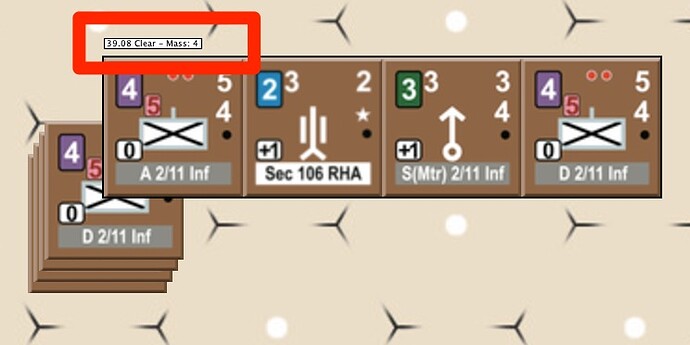 That terrain label will also be very tiny when just hovering over terrain by itself without units.
I'm noticing this among other GTS modules even with earlier versions of VASSAL. Any idea on what could be causing it and how to fix it?
Thanks!