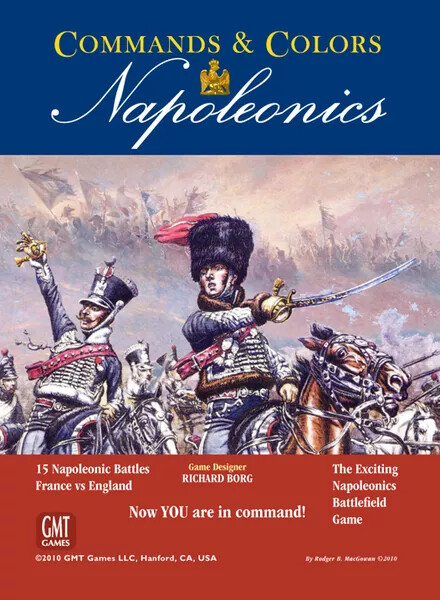 Release v4.1.5 of Commands & Colors: Napoleonics is available for download!
Summary of changes
Improved Help menu structure and options

New! Direct link to scenario home page.
New! Links to pre-filled support templates.



Note: search box is a MacOS feature.
Hotkeys to open or close a log file

Open a Log file - Alt+W or ⌘O (MacOS)
Close a log file - Alt+Shift+W or ⌘W (MacOS)
Scenario updates & fixes

Modified JH01 & KB02 by Mark McGilchrist added. See discussion comments on the scenario pages.
Scenario BH02 revised in line with scenario database.
Unlock GG00 Command card draw menus.
Minor fixes to scenarios P403, P417, R202, M504, EA01, KB02 & PD04.
Other changes:
Solitaire mode swaps hands automatically.
Hover text fixes (Spanish Light Cavalry & Frozen Lake). See tip below!
Battalion Mass drew an extra counter if pre-configured.
Mother Russia commands renamed Paper Strength / Normal Strength.
Compatibility & Tips
Player Aid hover performance tip

The hover text player aids can impact module performance if mis-configured. The key settings are found on the module Preferences…General tab (see below). Select the first of these to invoke the tooltip manually; with this setting, you select the item and then press Control+Space. Otherwise, set the delay time high enough to avoid inadvertently triggering the player aid displays (typically 350-500ms). The inherent delay of a player aid hover-text display is 1-2 seconds.

Backward compatible with version 4.1.x log and game files.
Requires Vassal v3.7.5 or later. Recommended heap size: 1024 Mb (set in Preferences…General tab).