In an online game (also reflected in log files), a player was not able to see movement trails that should have been visible to both players (other player was running v3.5.8 and could always see the movement trails).
On replaying the log file, the player who was unable to see trails under v3.6beta7 could see the trails providing they use v3.5.8 to replay the log.
Game used was C&C Nap v4.0.6 (built under v3.5.8).
Log file may be found here (for now).
View of bottom right corner of screen, under the two versions of Vassal. To reproduce, play the log through to a couple of actions past the third die roll. Select the unit that moves, in order to see the movement trail (or absence of it) more clearly.
Under v3.5.8 (what should be seen):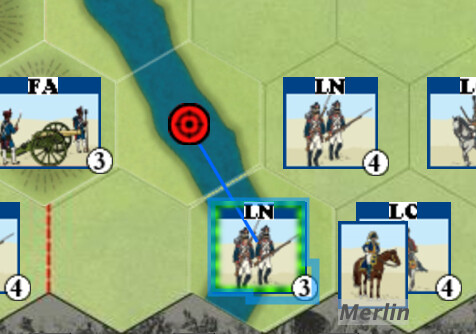 Under v3.6beta7 (missing trail):

The movement trail trait for the example piece. I am fairly sure that no special action was taken in the game that would have turned the trail off for either player.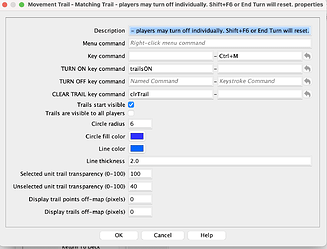 Further analysis of v3.6(beta7) behaviour:
Ctrl+M will make the trail visible, if not visible.
Pieces that have never moved seem prone not to display the trail initially. Pieces that do not show the trail will show the trail after an end turn (end turn sends a Mark Moved command to all pieces with Moved==true).
Suspect that the initial Trails on/off setting under v3.6 is not the same as under v3.5.8.