Hello VASSAL Masters,
I'm designing a strategy game where medieval knights battle with orcs for control of a magical kingdom. The Main Board is the kingdom, set up as a Rectangular Grid. Let's say it looks like this: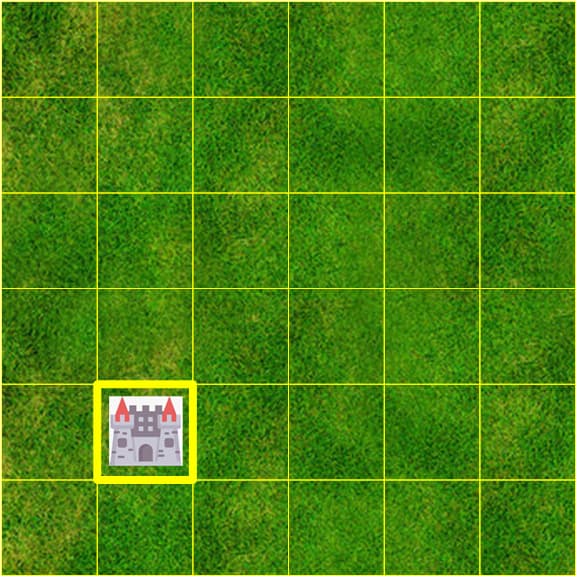 The grid is obvious. My knights and orc units can freely maneuver on the grid, looking for battle. Great fun!
The lower left-hand square contains a castle stronghold. When a player clicks on that square, I'd love it if a pop-up map could appear, an enlargement of that one square, perhaps depicting the interior of the castle: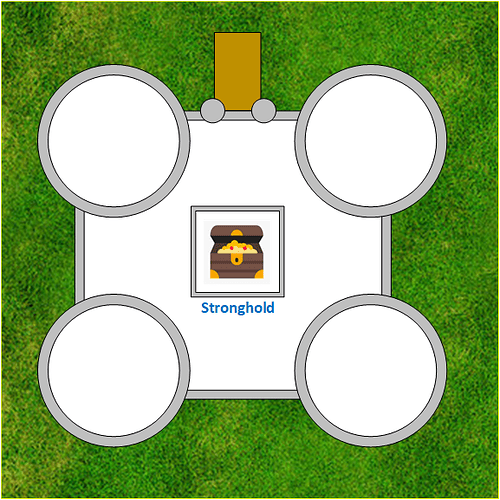 Once the pop-up map appears, players would manually move the appropriate pieces onto the new map, and play commences.
But how to accomplish this "click on the Main Map to bring up a Pop-Up Map"? As I said, I've already defined my Main Board as a Rectangular Grid. I tried to create a Zone on the Main Board like this: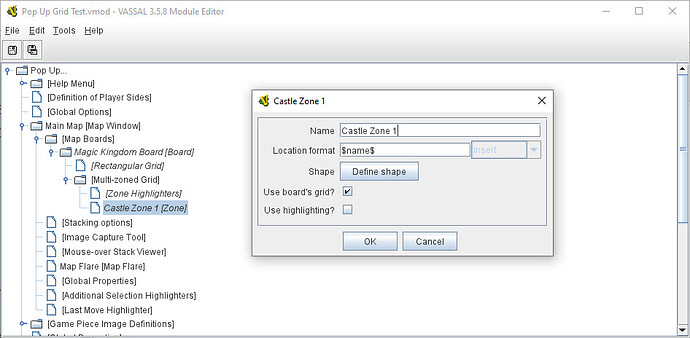 …where "Magic Kingdom Board" is the Main Board and "Castle Zone 1" was the special Zone I thought I could create on top of the Main Board's square with the castle. However, when I try to save:

So a Zone on top of a Map Grid doesn't seem feasible. Can someone recommend a way to do this? Thank you.