Vassal v3.7 includes some great new capabilities for module developers. I have developed a trial version of the Commands & Colors: Napoleonic module which uses some of these.

To take a look…
Install Vassal v3.7-beta5. Windows users: use the installer's Custom option.
Install and open the trial module (download here).
Start a scenario as "Solitaire" and press the "Deal Cards" icon that appears left of the main board.
The module demonstrates potential improvements over the current release. Key Vassal 3.7 features used include:
Scenario Options embedded in File menu - used by the module to pre-configure hand-sizes
Much expanded ability to coordinate pieces - the module uses this to deliver a comprehensive combat process and enhanced card play features
Feedback welcome. You can log issues from this link.
Module Highlights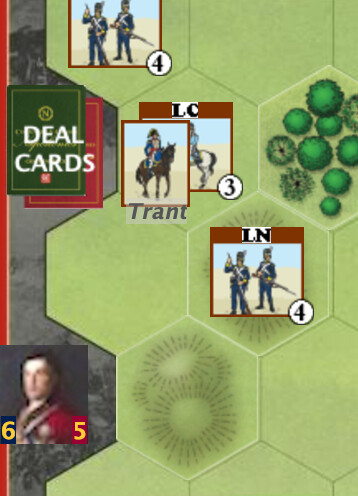 Scenarios pre-configured for one button initial card draw.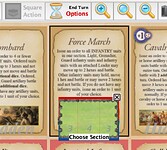 Simplified end-turn menu and auto-ordering (mainly for Force March).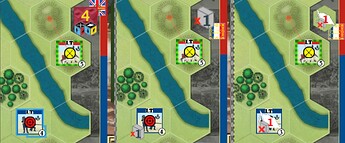 Assistance with the combat procedure.

The trial module works but is still in development and not compatible with previous releases. So, I recommend casual use only at this stage. Delete the trial version when done to avoid problems from unintended use. The latest trial version can be installed again from the above link, if required.