Hi Vassal Gurus,
I'd like to modify the initial Welcome Screen that players see when they open my game module. By default, it looks like this: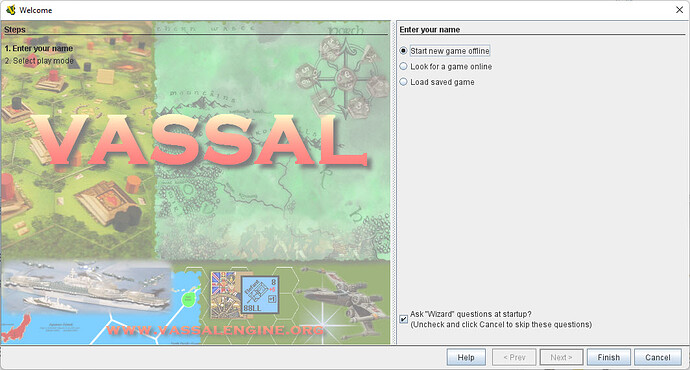 I found where that graphic is loaded into the module, under [Help Menu] → About Module: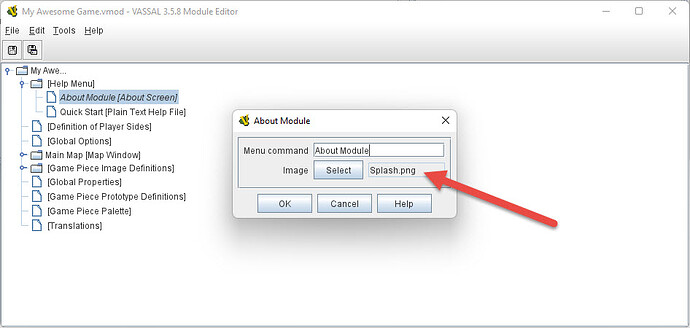 But I also want to edit the instructions that the players see in the Welcome Screen's window to the left, or perhaps put in some text with the game's backstory, or something. It would be nice to be able to adjust font, font size, font color, etc., if possible.
Also: Is there a way to set the left window's width and height? When my game opens, the default window size is maybe 200 pixels tall, 30 pixels wide… this looks terrible:
Many thanks in advance!