I have a set of counters that get drawn from a cup and placed face-down on the map: static counters (locations) and ones that can move (units).
Normally, I have have mark pieces when moved turned on and send a key command called MovementEnd for pieces on the map: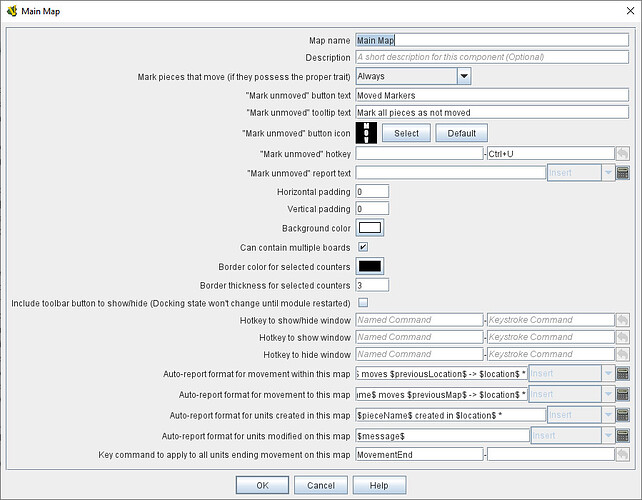 Then I use a trigger on the units so that moving them from the cup to the map means they WON'T get marked as moved:

However, I also have a restrict commands assigned to the counters until they are flipped so it's not obvious which counters are locations vs. units:

The problem with this setup is that if I drag a unit from the cup, the trigger tries to send a Ctrl+M to toggle the mark as moved, but because that is restricted it doesn't fire and the counter is marked as moved.
Would there be a way to say if the counter is flipped, add Prototype "Unit" to the list of traits?? All of the COUNTERS have a basic prototype for masking them and then all of the UNITS have a second prototype assigned to them to mark when moved, etc.