Hello,
I can't seem to find what the exact name of the observer is.
I've been forced to open up the mask feature to everyone and now need to re-add the block for the observer. I'm masking on CTRL + F.
I've successfully added a restriction on CTRL + F so that PLAYER 1 can't unmask PLAYER 2's pieces and vice versa. But the observer alludes me.
Here's how i tried to set it up, I've tried: OBSERVER, Observer, observer and . I'm on Vassal 3.5.5.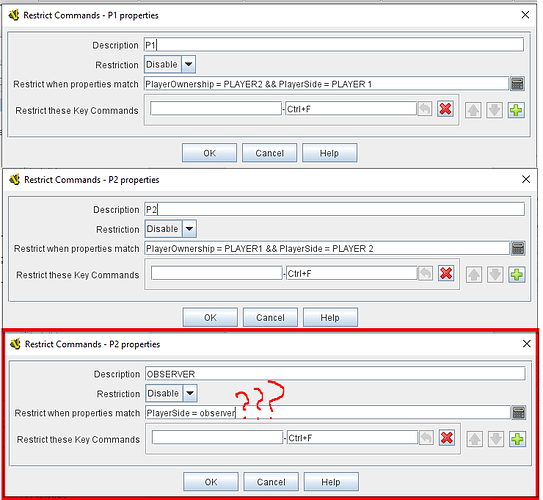 Is this even possible?